OUR MISSION
We receive and welcome everyone to a serene, peaceful, beautiful and well maintained conference and retreat facility. We are committed to first class hospitality in a faith based, safe and secure environment. We enable large and small groups, adult and youth, to experience retreats, conferences, meetings, and events in a church, corporate or athletic context, to explore and discover renewal, education and growth.

OUR VISION
We aspire to be the premier leader in providing an open sanctuary where lives can be changed and even transformed. We welcome diversity, embrace hospitality and firmly believe that each of us can help make a difference in others' lives. Individuals, groups, churches, families, teams and businesses can interact with each other in a relaxed environment, away from their daily grind, to help better themselves spiritually, emotionally and physically.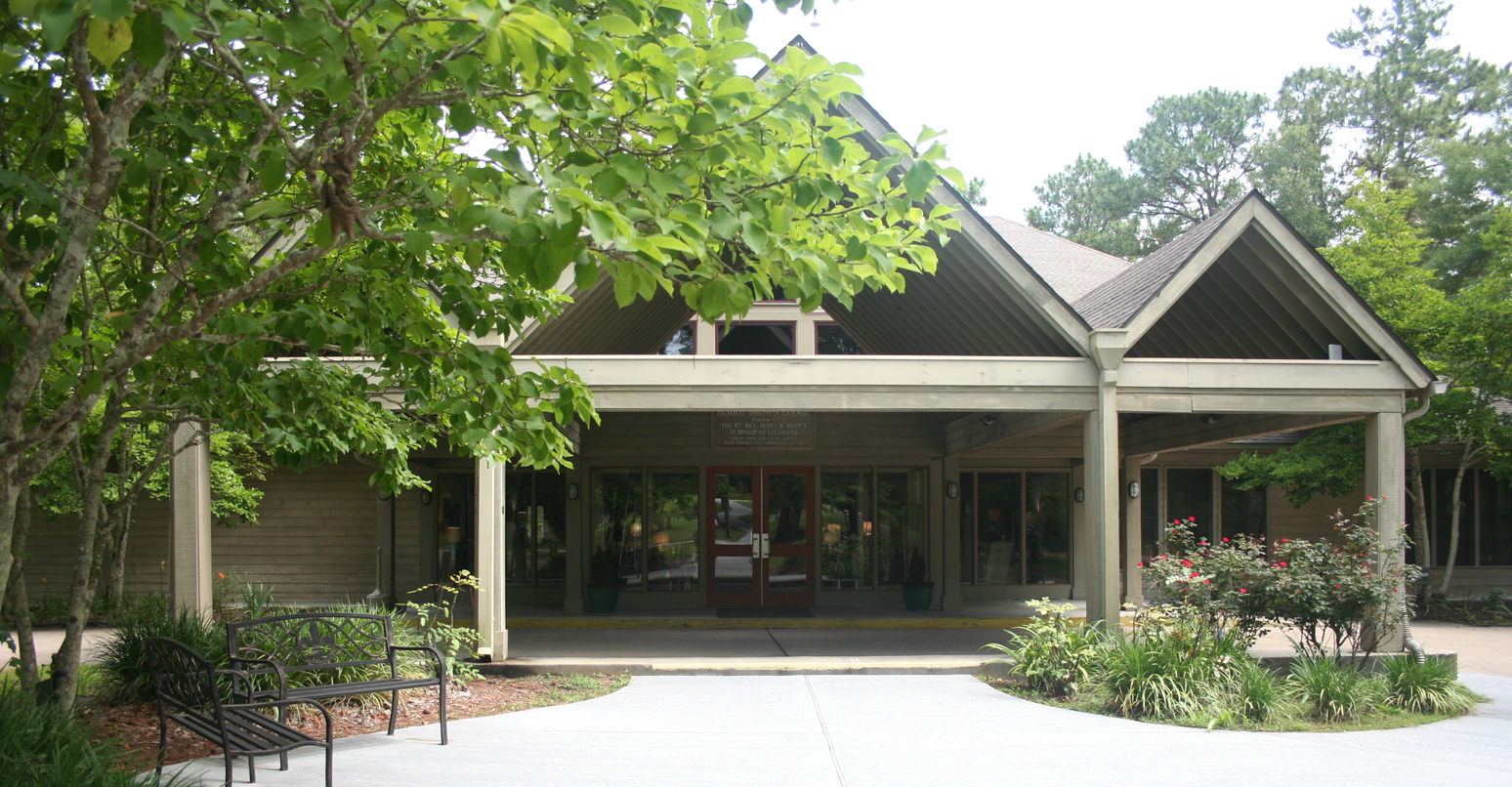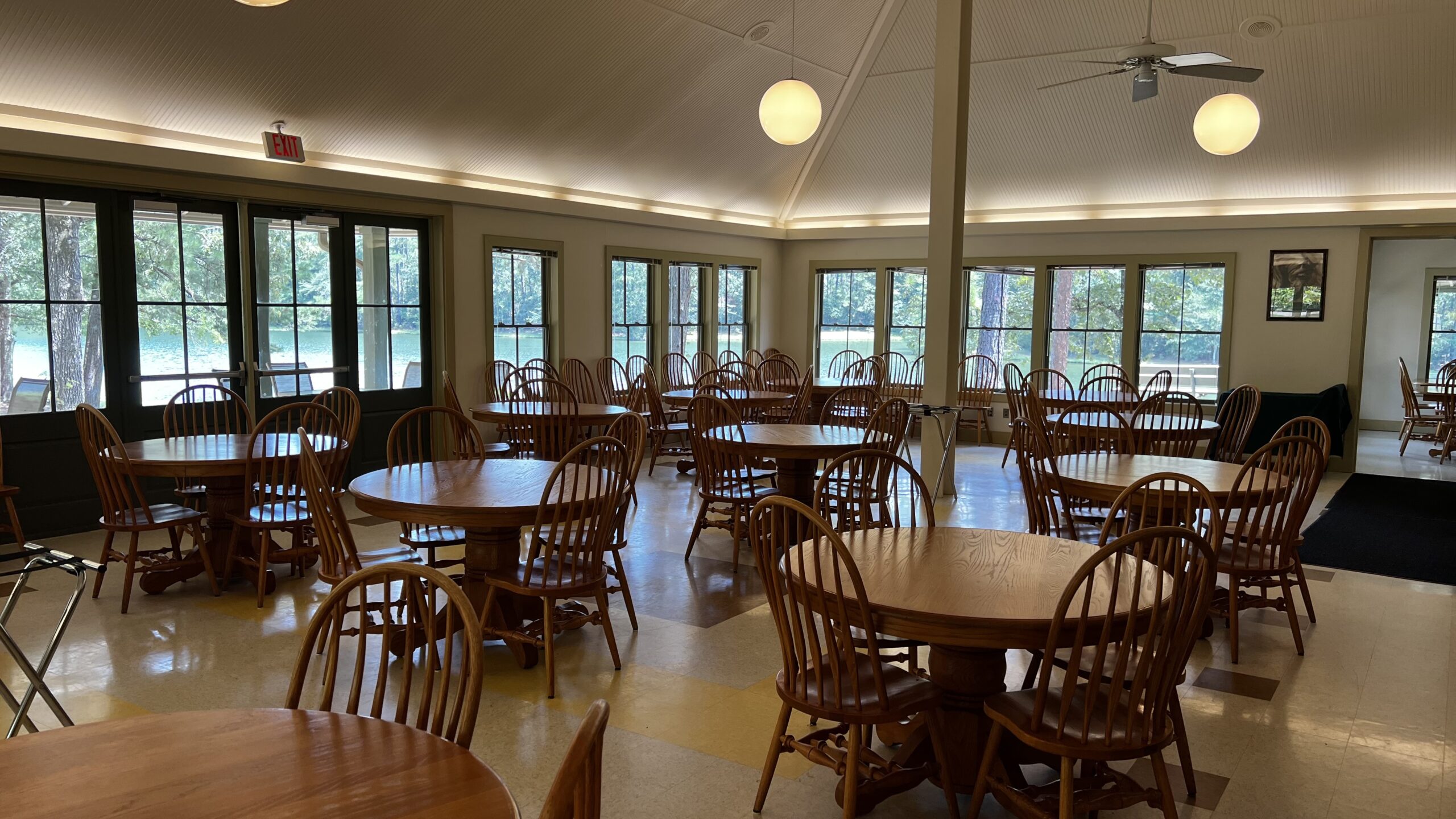 SECC at a Glance
Visit. Located in Loranger, Louisiana, north of Lake Pontchartrain, in Tangipahoa Parish. Approximately 30-minutes drive from nearby Covington/Mandeville/Hammond area and one-hour drive from Slidell, New Orleans, LaPlace and Baton Rouge

Explore. 207 acres of sprawling woodlands features a well-stocked 12-acre lake, outdoor swimming pool, basketball and sand volleyball courts, two well-maintained campfire areas, a manicured athletic field, as well as over 92 acres of hiking and jogging/cross country trails.

Stay. 44 private, hotel-style rooms offer overnight lodging for large groups, up to 132 maximum. Each guest room includes two twin beds with a twin-sized sofa sleeper, or two queen beds. All rooms include private bath and linens. Rooms feature complimentary wireless Internet access but purposefully do not include TVs or telephones out of consideration for our guests' priorities during their stay.

Dine. Our spacious dining hall seats just over 100 adults for breakfast, lunch and dinner, with optional open-air patio seating overlooking the beautiful lake. Guests enjoy delicious Chef prepared meals from our buffet. The outdoor Pavilion, featuring its own Picnic, Pool and Kitchen area, may also be utilized upon request for an alternate outdoor dining experience.


A place to rest your mind and revive your soul
Located on 207 rolling acres of piney woods just north of Robert, Louisiana, Solomon Episcopal Conference Center (SECC) is a peaceful retreat into nature for businesses, churches, families, individuals and groups of all sizes and denominations. Owned and operated by the Episcopal Diocese of Louisiana, SECC welcomes guests year-round to enjoy a warm and inviting atmosphere throughout our indoor and outdoor meeting spaces; sports and recreation facilities; overnight, hotel-style lodging accommodations; and complete onsite dining services. Click the photo to watch our new aerial video.


Our beautiful, thriving grounds and facilities host conferences, retreats and gatherings of all kinds, including corporate meetings, spiritual retreats, professional seminars and workshops, conventions, sports clinics, youth and leadership camps, and company and family picnics. Special social events like family reunions, and private parties are available on a case by case basis. Whether our guests come to work, play, relax, or a combination of each, they will be treated to the renewing energy of nature and peaceful wilderness that surround our conference center in southeast Louisiana.


The SECC Board of Directors
The Rt. Rev. Morris K. Thompson, Jr. (Chair)
The Rev'd Harry Jenkins (Vice-Chair)
The Very Rev. Paul Bailey (Pres. of the Board of Visitors)

Mr. Marcus Canal
Mr. John Girault
Fr. John Pitzer
Rev. Jay Albert, dcn.
Rev. Steve Holzhalb
Dcn. Joey Clavijo
Ms. Emily Stich
Ms. Lisa Tompkins Holden
Mr. Benjamin Sanchez

The SECC is a 501© (3) non-profit, owned by EDoLA, HOWEVER, income to sustain and maintain Solomon Center is derive solely through the fees for service and the generosity donors. Thank you!