#_LOCATIONMAP
Date/Time
Date(s) - 08/07/2020 - 08/09/2020
12:00 pm
Categories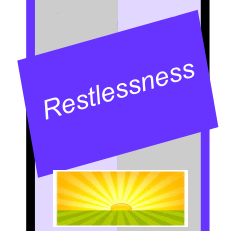 Registration begins at 4:00PM Friday.
The theme of this weekend is Restlessness. All of us who are working one or other 12 Step programs know that, at one time or another we have experienced Restlessness. Before recovery, it was enough to keep us using. As we grew into recovery, our restlessness was such that it may have caused some of us to relapse or, on the other hand, became a driving force to do better. St. Augustine once prayed:
"You have made us for yourself O' Lord
and our hearts are restless till they rest in you."
Fr. Seamus will share his experience of restlessness as he shares his story of recovery and how he experienced restlessness throughout the steps.
Bookings