Happening #81 EDoLA - E02636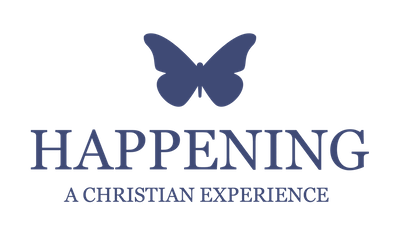 Date/Time
Date(s) - 09/14/2018 - 09/16/2018
All Day
Categories
DETAILS
Registration Deadline: September 12, 2018
What is Happening? Happening is a youth-led spiritual formation weekend designed for high school teens. It is an amazing experience that changes the way you think about yourself and your faith.
Who can attend Happening? Happening is open to ALL current 9th through 12th grade teenagers of any denomination who have not participated in Happening in the past. If you have participated in Happening and would like to serve on staff you can email Mother Jane-Allison Wiggin-Nettles at jwigginnettles@edola.org.  You need not be Episcopalian to attend, however you must be committed to engage in theological reflection from a Christian perspective.
Who is involved in the weekend? Happening is staffed by youth who have attended Happening in the past, as well as adult "moms" and "dads". There will be a nurse present to administer all medicines, and other Youth Ministers, and adults will also be there to help supervise this amazing weekend. The Youth Rector for #81 is Bella Jung from St. James Baton Rouge.
What should I bring to Happening? Your favorite pillow, throw blanket, toiletries, and enough clothes for the weekend including pajamas. Lodging is 2-3 youth grouped by age and gender in rooms in the "quad". Linens and towels provided.  You may wish to bring a pillow.  You must bring your own toiletries.
Also, bring musical instruments if you play them, a great attitude and an open heart. This is an "unplugged" retreat.  Any cell phones, laptops, iPads or other electronic devices are returned at the end of the weekend. 
Closing Ceremony Parents, siblings, friends, clergy and youth ministers are invited and encouraged to attend the closing ceremony at 11:00 am. on Sunday, September 16, 2018, in the Chapel of the Holy Cross at the SECC. We want friends and family at the closing for each participant and parents will be contacted with more details about the ceremony prior to the Happening Weekend.
Permission Form A separate Permission Form is included as part of the Registration for this event. This is needed to comply with legal requirements that allow the Conference Center and Happening Staff to get medical attention for minors, as well as adults in the event that they are unable to consent to needed medical attention. It also includes required statements from those who can attest to the applicant's ability to safely and properly interact with others. It must be printed out as part of the Registration process, and original signatures must be obtained. Completed Permission Forms must be mailed to Mother Jane-Allison Wiggin-Nettles at 1623 7th St. New Orleans, LA 70115. Failure to submit a Permission Form will absolutely preclude participation - no exceptions.  See Link Below
Non-Negotiables/Community Covenant/"The Rules"
Participants are required to comply with the Non-Negotiable rules listed below, and are expected to live by the Community Covenant for Youth Events in the Diocese of Louisiana.
Non-Negotiables
I will not bring or use alcohol, illegal drugs/drug paraphernalia, or tobacco products of any kind.
I will respect the property, needs and integrity of others; personally, sexually, and racially; and I agree not to participate in any inappropriate sexual or violent behavior.
I will not bring or use firearms, explosives, knives or fireworks.
I will not misuse or willfully damage the property of others or the facility or grounds of the host site.
Expectations:
I will not leave the host site or prescribed boundaries without the permission of an adult advisor.
I will respect and abide by the schedule and expectations of the design team regarding curfew, quiet times, sleeping areas, and equipment use.
Once arriving at the event, my vehicle will be locked and parked in a designated area for the entirety of the event, if I have driven myself I will surrender the keys to my vehicle to the event coordinator.
Unless allowed during designated times, I will not use electronic equipment during this event, including cell phones, pagers, personal stereos, etc., as it is disruptive to the community.
I will bring an openness to grow in faith, meet new people, and have fun.
Attendance: All participants must attend the entire event. No arriving late or leaving early.
Registration Time: 7:00 PM to 7:30 PM on Friday, September 14th. Please make sure to eat dinner before arriving!  You may arrive no earlier than 6:45 PM.
Closing Ceremony:  11:00 AM on Sunday, September 16th.
Departure Time: 1:00 PM on Sunday, September 16th.
Cost of Happening: $150 - Registration is online at www.solomoncenter.org until September 12th. Optionally, you may register with a paper form, and pay by check (also, must be received by September 12, 2018), with EDoLA at 1623 7th St. New Orleans, LA 70115. Please email Mother Jane-Allison Wiggin Nettles at jwigginnettles@edola.org, for a paper registration form.
Scholarships are available, please contact Mother Jane-Allison Wiggin-Nettles, jwigginnettles@edola.org. 
Staff:  The cost for staff members and adults is $150. Payment is the same as above and registration is online until September 12th.
All adults and anyone over 18 must register through contacting Mother Jane-Allison Wiggin-Nettles, jwigginnettles@edola.org.
Registration: Candidates, Staff, and Adult Chaperones may register online. If you pay with a credit card, the full cost of Happening will be charged to the card.  In the event of cancellation, the applicable refund amount, if any, will be refunded to the card. By registering for any diocesan youth event (Rally, Happening, etc), you are also giving permission for pictures from the event, which may contain your picture, to be used for marketing and social media purposes for the Episcopal Diocese of Louisiana and the Solomon Episcopal Conference Center. Photos will never be published with specific names of participants.
Youth Permission Forms
Mail-in Registration Form
Refund Policy: 50% Refunds are given in cases of medical emergency and other emergency situations. If you have registered online and need a refund you must email Mother Jane-Allison Wiggin-Nettles at jwigginnettles@edola.org 2 weeks prior to the event to be eligible for a refund. All refunds will be processed approximately one month after the event weekend.
Questions:  Please contact Mother Jane-Allison Wiggin-Nettles at jwigginnettles@edola.org with questions.
Attendee Bookings
Bookings are closed for this event.